sipsynergy's new help portal is now up and running.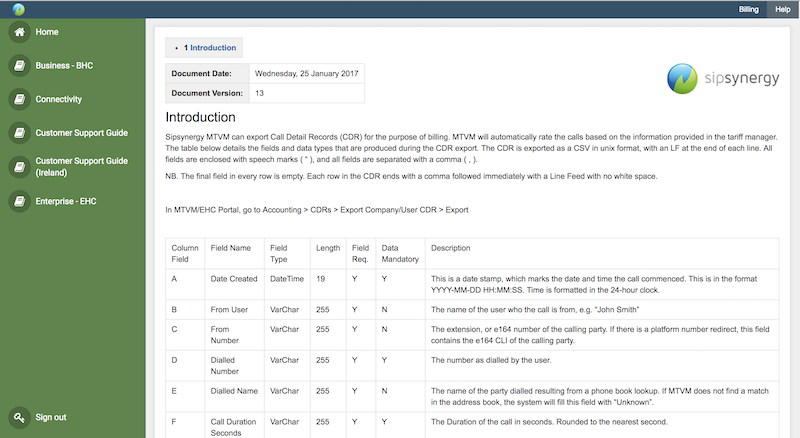 Our new help portal is a standalone application created for our channel partners to manage and share all public and client facing documentation available to our clients. It will operate alongside our other Gateway portals and enables us to present all of our help, advice and guidance in a format that compliments the existing Gateway user experience.
The content is organised, added to and managed by sipsynergy's support team through our Confluence platform and made available to any user logged into the Gateway portal. The site is currently split into 5 self-explanatory areas (BHC, EHC, Connectivity, Customer Support & Customer Support (Ireland) to make finding what you need simple and efficient.
'This facility will allow any registered user easy access to things like FAQs, troubleshooting guides or other manuals and documents from within the Gateway portal,' said Pawel Martuszewski, sipsynergy's Head of Development. 'Our intention is to make our support services as automated and convenient as possible for our customers. At the same time, it should also reduce the response burden on our support team to common, frequently asked, everyday queries allowing them to deal with more urgent tasks that much faster.'
To access the help portal:
Login to Gateway as usual and you will see the new 'Help' link in the top bar navigation.